Team Nepal confirmed after Gala Day | Sydney Thunder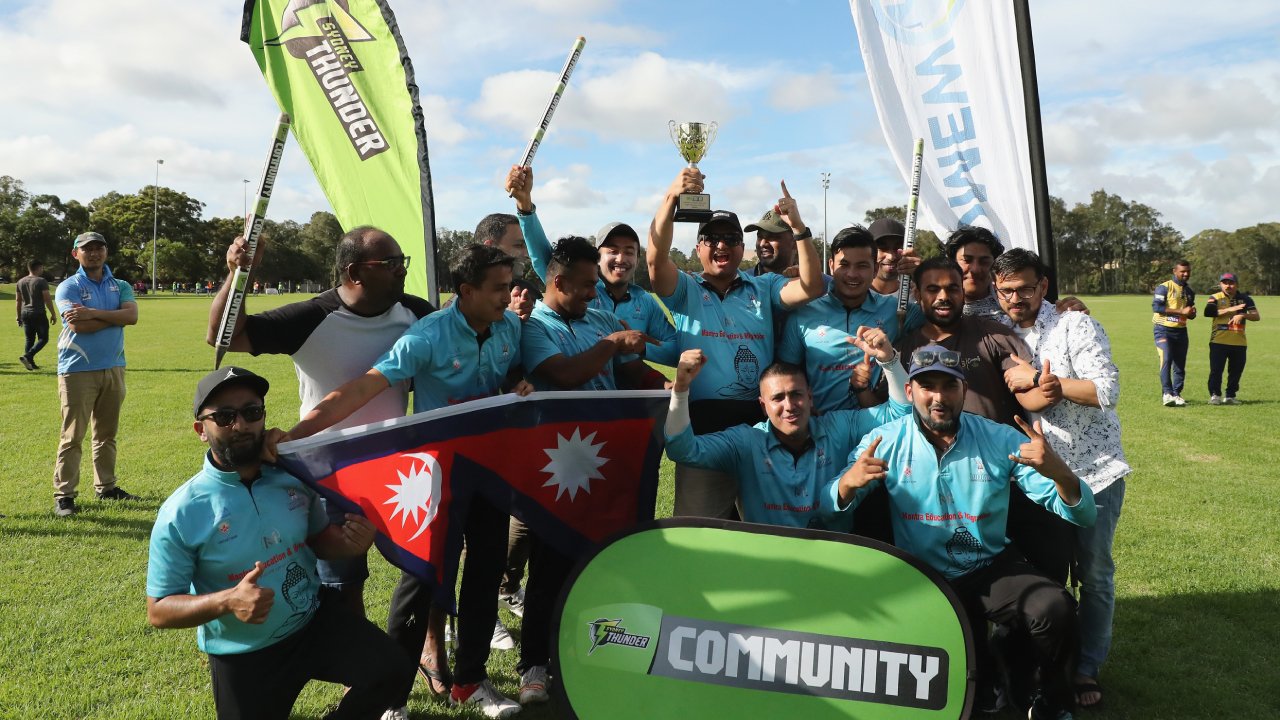 The squad that will represent Sydney's Nepalese community in the upcoming HomeWorld Thunder Nation Cup was finalised after a series of exciting cricket matches at a vibrant community Gala Day in the Canterbury-Bankstown district.
Sixteen teams for the Nepalese Cricket Association competed in last Sunday's vibrant Gala Day that was held at Beaman and Gough Whitlam Parks in Earlwood.
Warriors Cricket Club, Lumbini Cricket Club, West United Cricket Club, and Boundaryline Cricket Club qualified for the semis after topping their respective pools in the matches that were played in an eight a side, six overs per side format.
Ayush Thapa, Sahil Khan, Sujan Karki, Nabin Gurung, Raju Poudel, and Kritan…